Shreveport is active with new development and historic renovation projects in downtown's historic and cultural districts. Civic leaders in this effort are: Arlena Acree (Mayor's Staff), Pam Atchison (SRAC), Cedric Glover (Mayor), and Liz Swaine (DDA). Mayor Cedric Glover has made the arts central to the revitalization of Shreveport. And, a James Burton Foundation representative attends the planning meetings to stay connected to the process and keep informed of the emerging opportunities.
Part of the larger Shreveport Downtown Cultural District is the Shreveport Common. The Shreveport Regional Arts Council and the City of Shreveport developed the Shreveport Common that covers a nine-block area anchored by former Central Fire Station that is now SRAC Central Artstation. The Shreveport Common area includes: the Strand Theater, the Aseana Gardens, Holy Cross church, the Logan Mansion, the Municipal Auditorium, and the James Burton Foundation building.
Roco Landesman (NEA) describes the Shreveport Common as 'creative place making at its best.' Landesman toured the Shreveport Common earlier this year that included a stop at the James Burton Foundation and a discussion with James.
See more at the Shreveport Regional Arts Council.
Update: The James Burton Foundation office and Studios and the James Burton Guitar and Car Museum are in the center of this renovation project.  We are located directly across the street from the famous Shreveport Municipal Auditorium. WATCH US GROW.
Any sponsorship to help us reach our goals would be very much appreciated.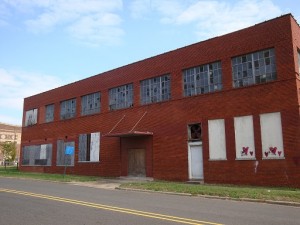 Future home of  the James Burton Guitar and Car Museum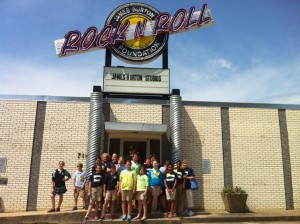 Home Office and Recording Studios