Lonnie "Lonnie Mack" McIntosh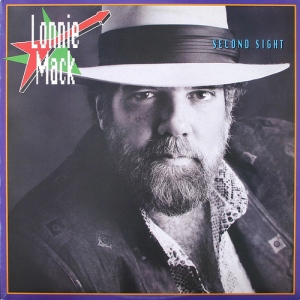 Guitarist Lonnie "Lonnie Mack" McIntosh, 74, of Smithville, TN, formerly of Dearborn County, Indiana, passed away Thursday, April 21, 2016 in Nashville, TN.
He was born Friday, July 18, 1941 in Dearborn County, Indiana, son of the late Robert McIntosh and the late Sarah Sizemore McIntosh.
Lonnie was a well known music legend and pioneer.
His guitar recordings were a significant influence on many prominent rock guitarists, including, Eric Clapton, Jimmy Paige, Keith Richards, Jeff Beck, Duane Allman, Dickie Betts, Ted Nugent and especially Stevie Ray Vaughan. He was considered one of the finer "blue-eyed soul" singers of his era.
His famous 1958 Flying V guitar judged among the world's 150 "most elite guitars" and in 1993 the Gibson Guitar Corporation issued a limited-run "Lonnie Mack Signature Edition" of the iconic guitar. Lonnie played sessions for record labels with Fraternity Records, Electra Records and Alligator Records. He played blues and R&B with artists such as James Brown, Hank Ballard and Freddie King. He also produced and played bass with The Doors on their Road House Blues album. He played at Carnegie Hall with Roy Buchanan and Albert Collins. His last professional show was in Cleveland, Ohio for Les Paul's 92nd birthday party, which was sponsored by the Rock & Roll Hall of Fame with several of the world greatest guitarists. Family along with music was very important to Lonnie. His life left a lasting legacy on both.
In lieu of flowers, the family has graciously asked that contributions be made to The James Burton Foundation (donating guitars to enable young musicians to get their start).
If you would like to notify the family of your donation personally, please call the funeral home office at (812) 926-1450.
To make a donation, go to paypal.com, recipient: jamesburtonfest@aol.com