August 4th kicked off three days of celebration for the James Burton Foundation.
Friday evening, August 4th at Artspace, Wrecking Crew members James Burton and Joe Osborn gave an artist talk about their legendary careers to inspire a new generation of players.
Afterward, they jammed with some very lucky young guitarists, all in support of the foundation.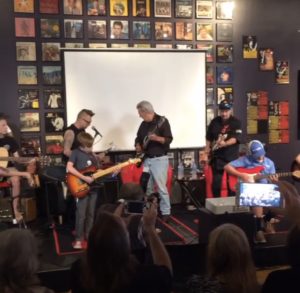 Saturday, August 5th, began with a classic car show with some amazing vehicles, an artist talk with James and Roy Orbison Jr. regarding Roy Orbison and his amazing career.
Afterward, a screen was set up in the middle of the street downtown and those attending were treated to a viewing of Roy Orbison's 'Black and White Night' live concert video with Roy Jr.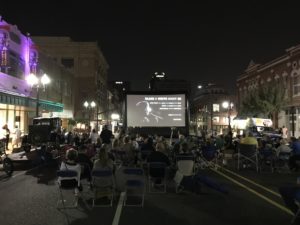 On Sunday, August 6th The James Burton Foundation was thrilled to team up with 'Guitars for Good' and hand out guitars to those in need including students and veterans.
Overall, it was an incredible finish to an amazing weekend and art exhibit.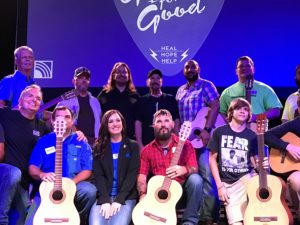 Thank you for supporting the James Burton Foundation!