On July 4, Festival Plaza will come alive with the annual KTBS Independence Day Festival.
In honor of the United States military, this celebration features food, music, fireworks and fun for the whole community.
This July 4th, James Burton and friends will be the headlining artists for the KTBS Independence Day Festival 4th of July program live show on Shreveport's Riverfront.
It will be an hour and a half long concert before the fireworks finale'.
James' hometown will be treated to many classics, including hits from James' career and some other very special surprises.
You won't want to miss this very special event!
This is an event for the ENTIRE FAMILY.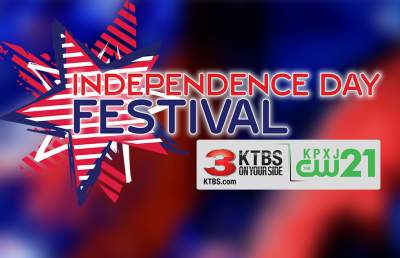 The concert will also be televised locally by KTBS/KPXJ.
The James Burton Foundation is also offering some great door prizes at the show:
1st prize: 3hrs studio time in Studio B
2nd prize: a Yamaha Acoustic Guitar
3rd prize: James Burton Foundation merchandise basket
Make your plans now to attend this great festival and come 'rock on the Red' with us July 4th.
Many thanks to KTBS for putting on this great event.